Messinger Cemetery and Pearl Harbor Monument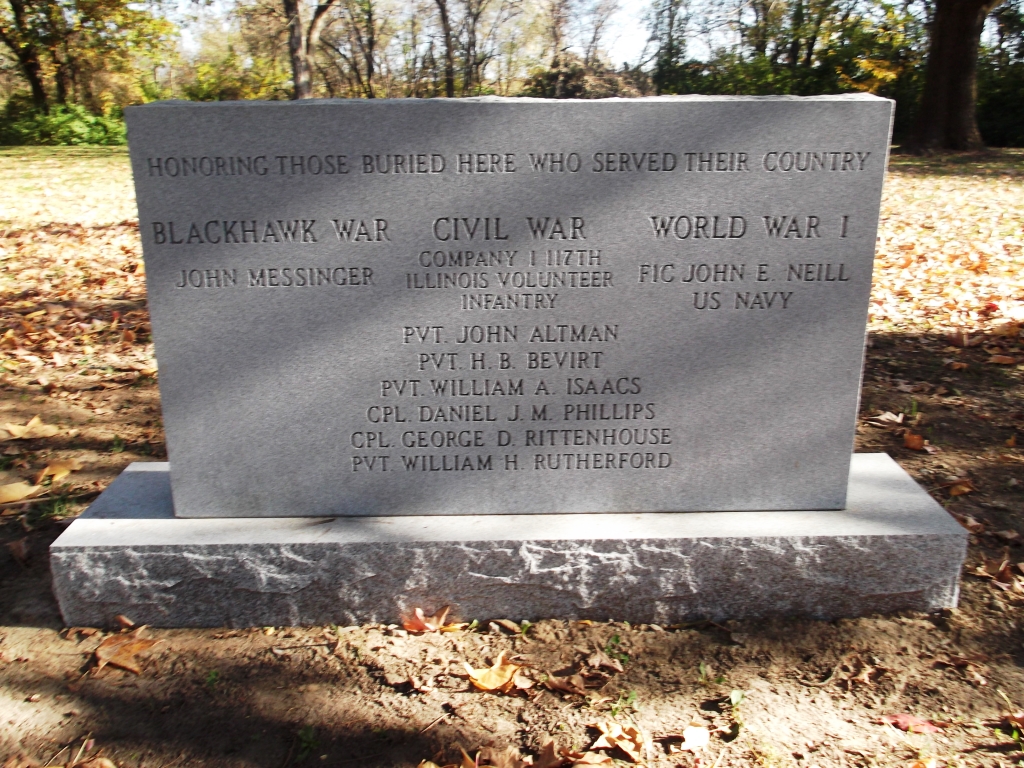 Experience St. Clair County's history where it happened and pay tribute to heroes of our past at the Messinger Cemetery and Veterans Memorial.
Nestled in a calm, wooded setting off of Old Collinsville Road, the Messinger Cemetery sits on land that was once the property of John Messinger. Messinger, a surveyor, politician and early nineteenth century settler of St. Clair County, designated this land as a cemetery in 1820.
Buried here are John Messinger, his wife Anne and many members of his family. For a more complete list of burials, click here.
In the center of the cemetery stands the Veterans Memorial. Built by George Hoffman, a descendant of John Messinger, it honors the American servicemen and women killed during the Pearl Harbor attack on December 7, 1941.
Dedicated on July 25, 1942, the Veterans Memorial is thought to be the first monument built to commemorate the Pearl Harbor attack anywhere in the United States.
The Veterans Memorial includes the names of all veterans buried at the cemetery. Amongst these names are veterans from the Black Hawk War, Civil War, and WWI.
---